Our guide is a THETA (Tourism, Hospitality Education Training Authority) Accredited and registered tourist guide and will accompany each tour group. Our guide is highly qualified and experienced in both guiding and managing of tours and carry a relevant PDP (Public Drivers Permit).
All travelling will take place in a luxury 8 seated air-conditioned Kombi which carry a Certificate of Fitness and Road Transport permit.
Packaged Tours can be arranged from OR Tambo International Airport (Johannesburg International) and KMIA Airport (Kruger Mpumalanga International) close to Nelspruit, Capital of Mpumalanga.
Bananien Lodge will be the base from which all tours will commence.
KRUGER NATIONAL PARK AND ONE DAY TOURS
Come with us on our specialist tours to the world famous Kruger National Park, unrivaled in its variety of wildlife. Transfers can be arranged from any Hotel, Lodge or Guest House in the area.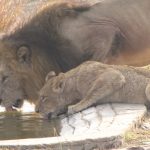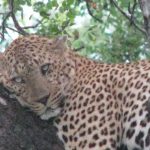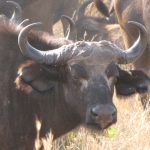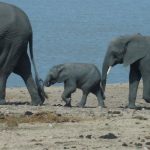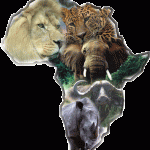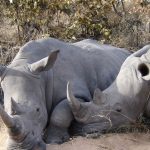 PANORAMA ROUTE
Mac Mac Falls
The Pinnacle and Waterfall with Lowveld view
Lisbon Falls
Berlin Falls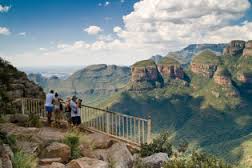 God's Window
Bourke's Luck Potholes
Pilgrims Rest
View site at the Blyde Canyon
ENDANGERED WILDLIFE TOURS
Moholoholo Rehabilitation Centre.
Visit the largest animal rehabilitation centre in South Africa.
See and touch animals such as Lions, Leopards, Serval, Honey Badgers, Eagles, Owls and various baby animals. Or you can even let a Vulture sit on your arm! Once healthy enough, most of the Rehabilitated Animals are re-introduced into their natural environment. However, some of the animals are suffering Long term effects due to injuries and they are kept on the premises and used in Educational Tours.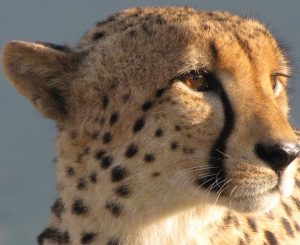 Kapama Cheetah Breeding & Research Centre
View more than 60 hand-reared Cheetahs at this breeding project and where unique research of endangered species, such as African Wild Dogs and the rare Barbary Lion, are being conducted and the progress of the project is presented.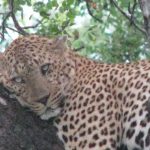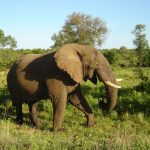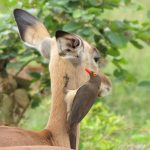 Shangaan Village
Share a meal with the Shangaan family in the village as the sun sets over the mountains.  Guests are led by a guide through the bush towards the great Kraal of Chief Soshangana.  As they approach, the beating of drums grows louder and warriors usher them through a passage of stone towers and flaming torches.  In the festival, choirs, actors and dances gather to tell the story of the Shangaan people in a spectacular and moving experience.
Swazi Cultural Village located at Sudwala Caves
The village have a 3 meter long Crocodile and a Pygmy Hippo on display and authentically built Huts of the indigenous South African tribes such as the Swazi, Ndebele, Pedi, Zulu, Tsonga/Shangaan tribes.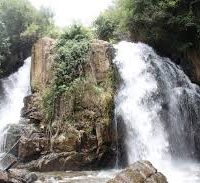 Sabie Area
Forest Industry Museum
St Peter's Church
Cork Oaks
Post Office with Ceramic Tile Panels
Jock of the Bushveld way marker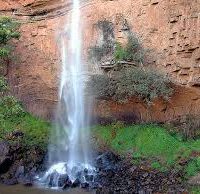 Old Hitching Rail
Huntington Home. Lord Milner (Founder of Sabie) was a distinguished guest at Huntington
Ceylon House
Bridal Veil Falls
Lone Creek Falls
Horseshoe Falls
Nelspruit Area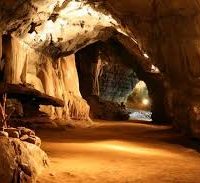 Sudwala Caves and Dinosaur Park
Rotchers Orange Winery
Riverside Mall
Coffee Farm
Silk Farm
Lowveld Botanical Gardens
ALL TOURS EXCLUDE: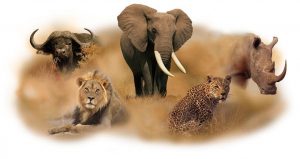 Air tickets, Passports and Visa fees.
Phone calls & facsimiles.
Conservation fees, Entrance fees, Insurance and Gratuities.
Meals and beverages and optional excursions not included in the tours…
Please contact us on 082 552 8356 or info@bananienlodge.co.za for more Information or Quotes.